Steinway Piano Gallery
Boca Raton Newsletter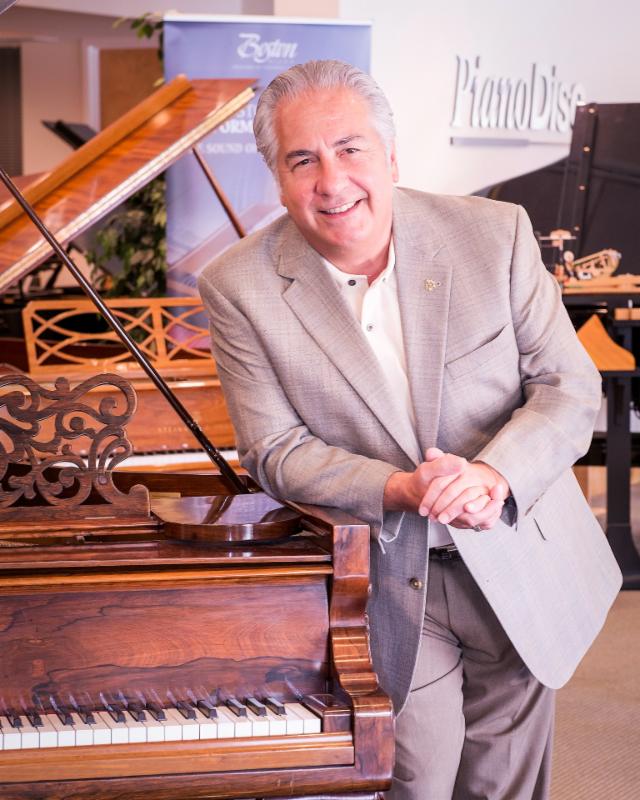 Greetings from the Steinway Piano Gallery in Boca Raton, Florida. One of only 20 licensed independent Steinway businesses in the world! In addition to purveying the world's finest pianos, we host numerous student recitals, fund raising events and open to the public Sunday musical performances. These will be published in our upcoming monthly newsletters. So, stay tuned!
South Florida is one of our nation's premier retirement destinations and participating in our cultural life and music making is a wonderful way to enjoy and relax. Having a piano for listening, entertainment and for those who enjoy playing the piano is a wonderful way to improve our life experience.
We've presented below the many numerous benefits of music and also some special pianos, economically priced. These pianos can then otherwise feature the digital playback system. Other considerations would be an upright piano or the compact Celviano hybrid electronic piano both great and economical instruments for your home.
With the school season upon us and the startup of piano lessons we have some great new and used grand and vertical piano specials. Piano prices now are the best of the year before the South Florida Season arrives!!
I look forward to your questions or comments and ways we can assist you in making your home more musical.
Best Wishes from Steinway Piano Gallery
Bob Luptak
Call today to inquire about our vertical upright pianos starting at $3,550 and petite baby grand pianos starting at $9,998
561-982-8887
Upcoming Performances At Steinway Piano Gallery Performance Room
Brandeis National Committee Presents
Rod MacDonald,Guitarist George Goehring,Pianist
Saturday, August 19th, 2017 Performance @ 3 P.M.
Contact Pat Knapp (561) 998-7784
Tickets: Members advance $20 Members and Guests at the door $25
Piano Lovers Presents
TIAN YING & ANASTASIYA
NAPLEKOVA, pianists
MOZART Sonata for 2 Pianos (K448)
RACHMANINOFF Piano Suite No. 2 for 2 Pianos
and more!
4 pm Sunday
August 27, 2017
Boca Raton Steinway Piano Gallery
MOZART, RACHMANINOFF
and more

www.Pianolovers.org
contact (561) 573-0644
Tickets: $25 in Advance
($30 Day of Concert)